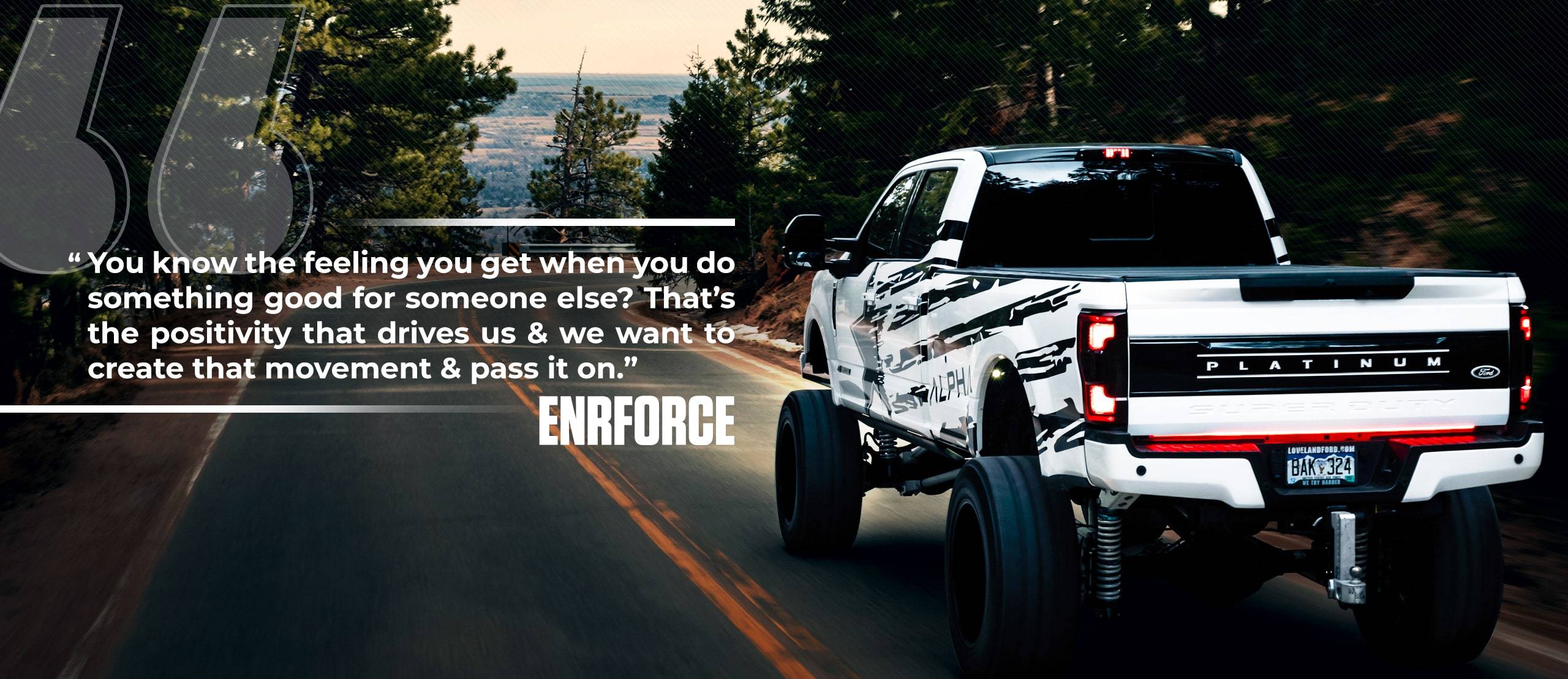 ENRFORCE
"IN" – "ER" – "FORCE"
From the very beginning, we wanted to create a brand that rewards those who support it. When we came up with the name ENRFORCE, it meant more than just an eight letter word. It means the unity of all builds. At the end of the day, each stripe is unique in its own way, and it all comes from the same place – which is a place of passion.

We were inspired to change our career and follow through with our vision. There was a lot of moving pieces that needed to align; from meeting with different manufacturers in search for the best quality clothing, to providing Prime shipping with Amazon.
We are so excited to discover the winner of this giveaway! So make sure you get entered because all it takes is one entry to be taking home the grand prize!
GIVING BACK TO THE COMMUNITY AND ENCOURAGING THE SAME
With every sale made, a portion of the proceeds is donated to our Veterans. With your help, let's support the veterans that were there for us serving our great Country.
Help us reach our Donation goal of $25,000 dollars from this Giveaway!
Because of people like you and your generosity we were able to raise and donate $11,402 to the Disabled American Veterans Organization from ENR#1 giveaway.
Thank you all who was a part of it, together we can help many more!